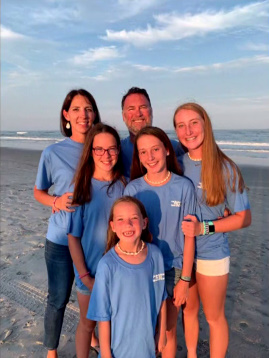 Prior to the survival of Penn Presbyterian hospital's COVID-19 patient Mike DeWan, survival rate at the hospital for COVID-19 patients placed on a ventilator was 0%.
He survived after being given an experimental 10-day course of anti-viral drugs normally given to Ebola patients. Mike DeWan was on a ventilator for 17 days.
Mike and his wife, his four daughters, his parents, and his wife's parents all became sick with COVID-19 after a birthday dinner for two of his daughters. Mike was fortunately the only one to come down with a severe case of COVID-19.

One wonders why he was not given
Dr. Zelenko's prescription for COVID-19
1- hydroxychloroquine 200mg twice a day for 5 days
2- azithromycin 500mg once a day for five days (people with heart problems should consider a different antibiotic)
3- zinc sulfate 220mg once a day for five days